Social recognition | The company won five honorary titles including "National Quality and Credit Excellent Enterprise"
The annual "3.15" International Consumer Rights Day has just passed, and the "3.15 Product and Service Quality Integrity Commitment" series of activities organized by the China Association for Quality Inspection also came to a successful conclusion. Through the investigation and review of the quality management work of all participating companies in the past three years, the association has finally determined the list of major awards of the association in 2021. The company has won the "National Product and Service Quality Integrity Demonstration Enterprise", "National Leading Quality Brand in Metal Sheet Industry", "National Leading Quality Enterprise in Metal Sheet Industry", "National Consumer Credit Guarantee Product", "National Excellent Quality and Credit Enterprise" And other five honorary titles, attracted the attention of the industry.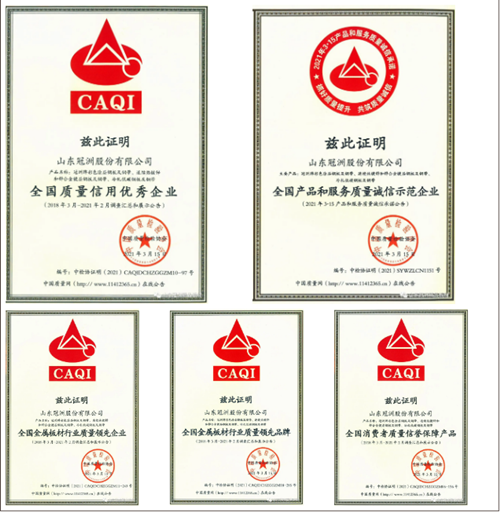 Since its establishment, Guanzhou has always attached great importance to the innovation and advancement of the management model. On the basis of the quality management system, it has fully implemented and implemented the GB/T19580 performance excellence evaluation criteria, and actively organized the study and promotion of the management concept of performance excellence. Always adhere to the orientation of customer needs, adjust product structure, continuously improve product quality and management level, establish measurement, analysis and evaluation mechanisms for all links affecting quality through high-quality and efficient process management, find real problems, and take real measures. measures to achieve real improvement.
Email

HotLine

WhatsApp

WhatsApp

+86-13963515221

GUANZHOU