Duowei United Group came to Guanzhou to visit and exchange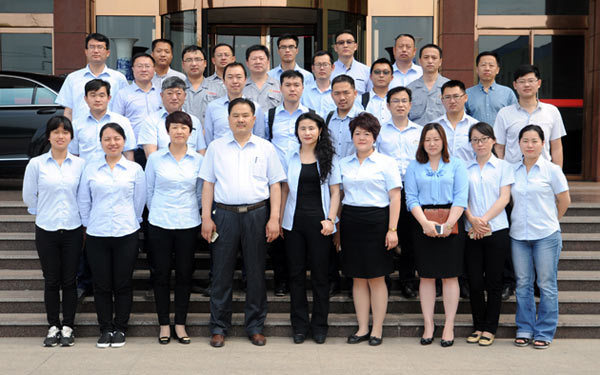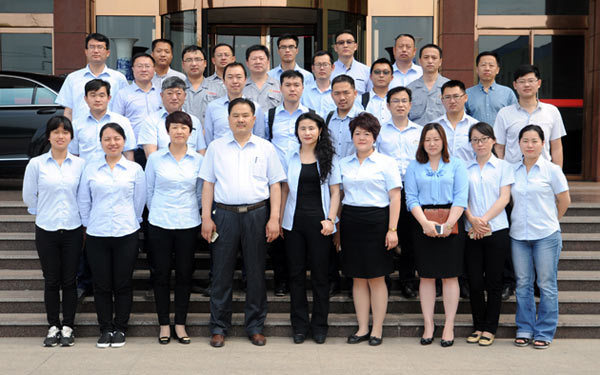 From May 21st to 22nd, Gao Xiaowei, Vice President of Duowei United Group Co., Ltd. and a group of 20 people visited Guanzhou for exchange. Zhang Zhao, Chairman of the company, and Song Zhangfeng, Deputy General Manager, accompanied the event.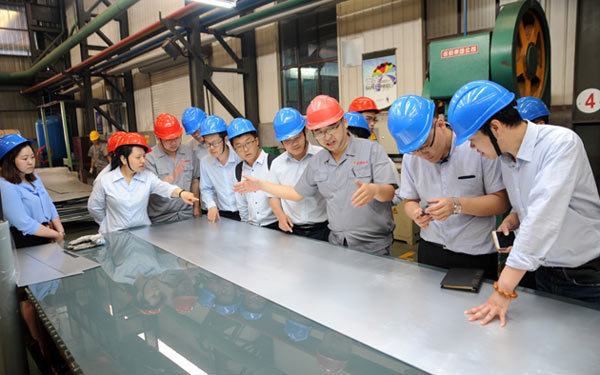 According to the event schedule, Vice President Gao Xiaowei and his party visited the company's production workshops for pickling, cold rolling, annealing, galvanizing and color coating products, and then held a discussion in the conference room. During the discussion, the person in charge of technology and production of the company introduced the basic situation of Guanzhou, product research and development, production, etc., and the two parties focused on the quality control, product characteristics and delivery time of galvanized sheet and color-coated sheet. in-depth communication. Since the cooperation between Shandong Guanzhou and Duowei United Group, the two sides have been working together on the principle of good faith and win-win results in the research and development and processing business of galvanized sheet and color-coated sheet products. Achieved common development and forged a deep friendship.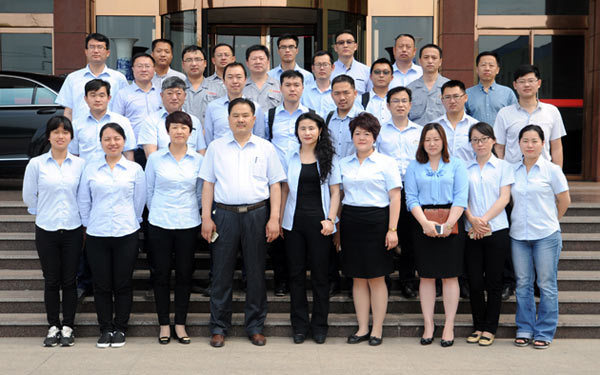 [Link - Duowei United Group] Duowei United Group has been involved in the steel structure and color plate industry for more than 20 years, and has now developed into a large-scale enterprise with strong comprehensive strength integrating design, manufacturing, marketing, construction and foreign trade. It has the first-class qualification of national construction engineering design, the first-class qualification of steel structure special design, the first-class qualification of professional contracting of steel structure engineering, and the first-class qualification of steel structure manufacturing. Headquartered in Beijing Zhongguancun Science and Technology Park, the group has 15 subsidiaries in Beijing, Tianjin, Shenyang, Harbin, Baotou and Xinjiang. Its products are sold in 30 provinces, municipalities and autonomous regions across the country and exported to 40 countries and regions. The company mainly produces and sells polyurethane energy-saving panels, new rock wool-glass wool panels, color steel profiled panels, color steel sandwich panels, composite floor panels, mobile houses, and steel structure products. In recent years, it has successively undertaken construction projects of famous enterprises such as PetroChina, China Aerospace, China FAW, Guodian, China CNR, China Coal Group, and Mengniu Group, as well as the Harmony locomotive, the new CCTV site, the Water Cube, the National Rocket, the National Aircraft, National key projects such as aerospace coal gasification.
Email

HotLine

WhatsApp

WhatsApp

+86-13963515221

GUANZHOU