Yang Dongqi, Deputy Secretary of Shandong Provincial Party Committee, visited Guanzhou for investigation
On December 17, 2019, Yang Dongqi, Deputy Secretary of Shandong Provincial Party Committee, accompanied by Sun Aijun, Secretary of Liaocheng City Party Committee, Li Chuntian, Deputy Secretary of Municipal Party Committee and Secretary of Guanxian County Party Committee, went to Guanzhou for investigation. Chairman Zhang Zhao, Deputy General Manager Wang Guangdong, Zhou Shutai Accompanying activities.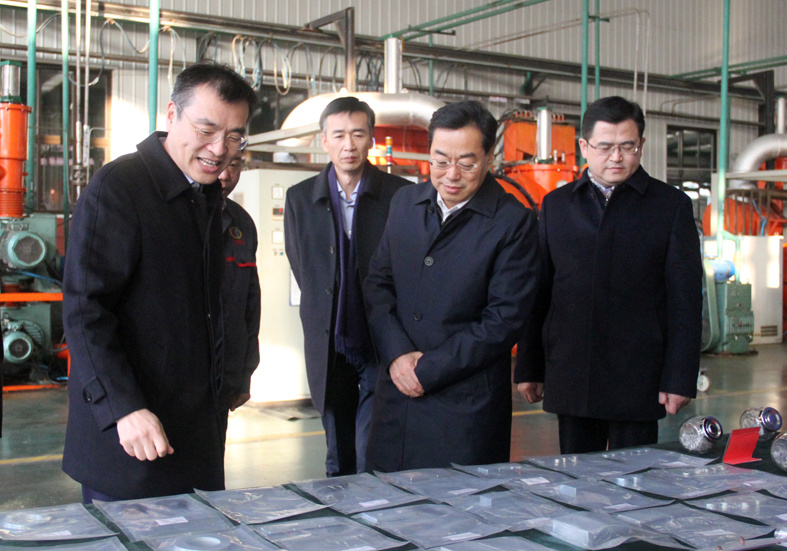 Yang Dongqi and his party visited the company's high-quality sheet production base and high-performance NdFeB rare earth permanent magnet material production site, and listened carefully to Chairman Zhang Zhao's information on enterprise operation, product application, market sales and technology research and development. report. Yang Dongqi fully affirmed the company's adherence to innovation-driven transformation and upgrading, leading the healthy development of the industry, as well as its feelings for adding luster to China Steel, and spoke highly of the company's high-quality development under the new economic and financial situation. He hoped that the company will continue to increase scientific and technological innovation in the future, make good use of the country's favorable policies, actively focus on the main business of high-quality plates, and make every effort to build a domestic first-class deep-processing base for high-quality plates. At the same time, it is necessary to make full use of the great opportunity of the state to encourage and support the development of emerging industries, accelerate the progress of the second phase of the rare earth project of the new and old kinetic energy conversion project, strive for early production and achieve results, and make new and greater efforts for the healthy development of the province and local economy and society. contribution.
Zhao Xiaohui, Deputy Secretary-General of the Shandong Provincial Party Committee, and Cui Xingfei, Member of the Standing Committee of the Guanxian County Party Committee and Office Director, participated in the investigation.
Email

HotLine

WhatsApp

WhatsApp

+86-13963515221

GUANZHOU