Taiyuan Heavy Industry New Energy Equipment Plant Project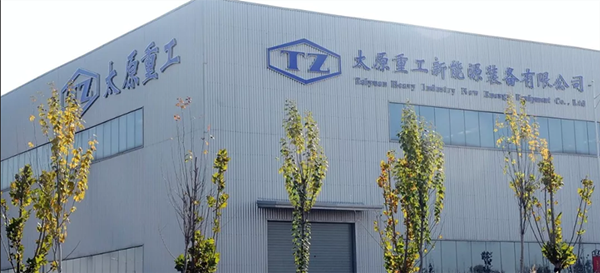 Year: 2016
Project Category: Pharmaceutical Electronics
Project Location: Xiaodian District, Taiyuan City, Shanxi Province, Shandong Province
Product: Fluorocarbon PVDF Color Coated Sheet
Usable area: 85,000 square meters
Project introduction:
Under the guidance of "Made in China 2025", Taiyuan Heavy Industry invested 2 billion yuan in 2015 to implement the construction of an intelligent factory for key components of wind turbines in the Shanxi Comprehensive Reform Demonstration Zone, creating a collection of wind power equipment research and development, core components manufacturing, and complete machines. A specialized new energy equipment manufacturing base for assembly and testing. The first phase of the project was completed and put into operation in 2018. (source network)
The wall panels and roof panels of the project workshop are made of Guanzhou fluorocarbon color-coated panels. Guanzhou fluorocarbon color-coated board is a metal baking paint coated board made of fluorocarbon coating of PVDF fluorocarbon resin and then baked at high temperature. PVDF fluorocarbon coating is recognized as the organic coating with the best protective effect, which can ensure that metal building panels will not be damaged for decades and will always maintain a beautiful color. PVDF is polyvinylidene fluoride. The maximum electronegativity of the fluorine atom forms a very stable fluorocarbon bond, coupled with its unique molecular equivalence, PVDF has extraordinary stability, unique anti-ultraviolet photolysis performance and Excellent insulating and mechanical properties with excellent durability and excellent processability.
Email

HotLine

WhatsApp

WhatsApp

+86-13963515221

GUANZHOU